PERSON
BIOGRAPHY
RECENT
ENGAGEMENT
RECENT
PRESS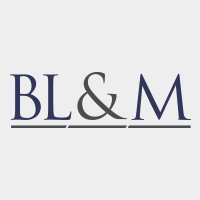 Sara Robbin is a project attorney at Beys Liston & Mobargha LLP and joined the firm in 2015.
Prior to joining Beys Liston & Mobargha, Ms. Robbin was an associate at Davis & Gilbert LLP and Morrison & Foerster LLP, where her practice focused on employment law and general litigation. From 2010-2015, she worked in-house at the 9/11 Memorial & Museum, directly assisting the General Counsel with legal matters relating to the opening of the Memorial in 2011, and the Museum in 2014. Additionally, Ms. Robbin has been an Adjunct Professor of Legal Writing at Fordham Law School since 2011.
Ms. Robbin earned her law degree from Emory University School of Law in 2006 where she graduated with honors and was a Notes & Comments Editor on Law Review. She received her undergraduate degree in Policy Analysis & Management from Cornell University in 2003.
Ms. Robbin is a member of the New York State Bar.